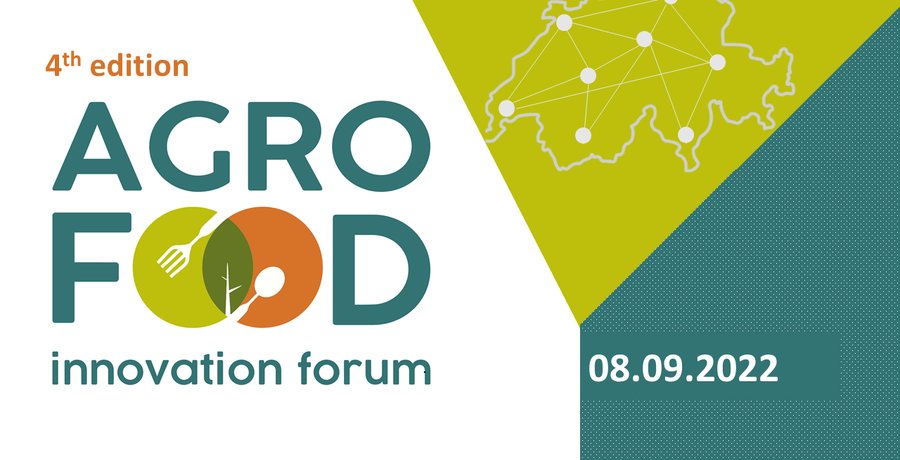 4th Agro Food Innovation Forum
The professional exchange platform for innovation growth and impact.
Sign Up
The "Agro Food Innovation Forum" offers a professional exchange platform for the further development and scale-up of ideas. Companies, research institutions, organizations, start-ups, entrepreneurs, and innovators have the possibility to exploit their business and impact potential.
Start-Ups will be pitching their businesses, and more will showcase their innovations at the marketplace or during breaks for tastings. Join us to experience the latest highlights on Swiss Future Food development. Connect, share and, network with all participants for more opportunities!
Let's line up for the next generation!
How can we drive transformation without creating symbiosis amongst all actors and interconnecting with the next generations at all levels?
We are calling upon "Next Generations'" Agro Food Innovation Forum. Its' 4th edition will feature next-gen consumer insights, next developments of ecosystems, next food tech with disruption potential.
Come and shape the "Next Generations" Agro-Food System!
PROGRAM
09:00 Start-Up Exhibition
09:45 Welcome
morning session keynotes:
Welcome; Dr. Ute Seeling, Director HAFL and Dr. Fabian Wahl, President Swiss Food Research
Next Generation Agro Food System, Dr. Lucas Grob, Innovation Manager, Swiss Food Research
Connecting to the next generation: Demands and Needs to be addressed, Dr. Prof. Johanna Gollnhofer, HSG, Managing Director Institute for Marketing and Customer Insight (IMC-HSG)
Which skills & competencies are needed for tomorrow's agro-food business?, Prof. Stefan Bürki, BFH, Food Science Study Program Director
Presentation BFH HAFL Lab, Prof. Dr. Christoph Denkel, Professor of Food Technology
Luya's Impact Story, Tobias Kistler & Mike Whyte, co-founders Luya
Visit Pilotplant at BFH/HAFL

12:00 Tasting Lunch & Start-Up Exhibition

Afternoon session keynotes:
Integrated Ecosystems: How data can help transform the Agro-Food System, Aleksandrs Sidorecs, cognizant
How the right food system innovation could move Earth Overshoot Day, Mathis Wackernagel, Food Print Network
17:00 Start-Up Exhibition & Networking Apero
PROGRAM
09:00 Start-Up Exhibition
09:45 Welcome
morning session keynotes:
Welcome; Dr. Ute Seeling, Director HAFL and Dr. Fabian Wahl, President Swiss Food Research
Next Generation Agro Food System, Dr. Lucas Grob, Innovation Manager, Swiss Food Research
Connecting to the next generation: Demands and Needs to be addressed, Dr. Prof. Johanna Gollnhofer, HSG, Managing Director Institute for Marketing and Customer Insight (IMC-HSG)
Which skills & competencies are needed for tomorrow's agro-food business?, Prof. Stefan Bürki, BFH, Food Science Study Program Director
Presentation BFH HAFL Lab, Prof. Dr. Christoph Denkel, Professor of Food Technology
Luya's Impact Story, Tobias Kistler & Mike Whyte, co-founders Luya
Visit Pilotplant at BFH/HAFL

12:00 Tasting Lunch & Start-Up Exhibition

Afternoon session keynotes:
Integrated Ecosystems: How data can help transform the Agro-Food System, Aleksandrs Sidorecs, cognizant
How the right food system innovation could move Earth Overshoot Day, Mathis Wackernagel, Food Print Network
17:00 Start-Up Exhibition & Networking Apero
Information Booklet
Find all details about the 4th Agro Food Innovation Forum:
About the Event
Tickets
Start-up Packages
Media Exposure
Sponsoring Packages
Contact details
Have a look at our Information Booklet
Information Booklet
Find all details about the 4th Agro Food Innovation Forum:
About the Event
Tickets
Start-up Packages
Media Exposure
Sponsoring Packages
Contact details
Have a look at our Information Booklet
Information Booklet


Partners


Location Partner