Matchmaking
improves your innovation potential
Innovation in the agro-food industry
The promotion of science-based innovation for the development of new products, methods, processes and services for business and society through research, in particular application-oriented research, is anchored in the Swiss federal law SR 420.1 and is implemented by Innosuisse.
Swiss companies spend a total of CHF 15 billion annually on research. Of which, only 0.5%* goes to the food industry, so far.
(Source: EconomieSuisse, Roland Wehrli at the Agro-Food Innovation Forum 2018)
*without Nestlé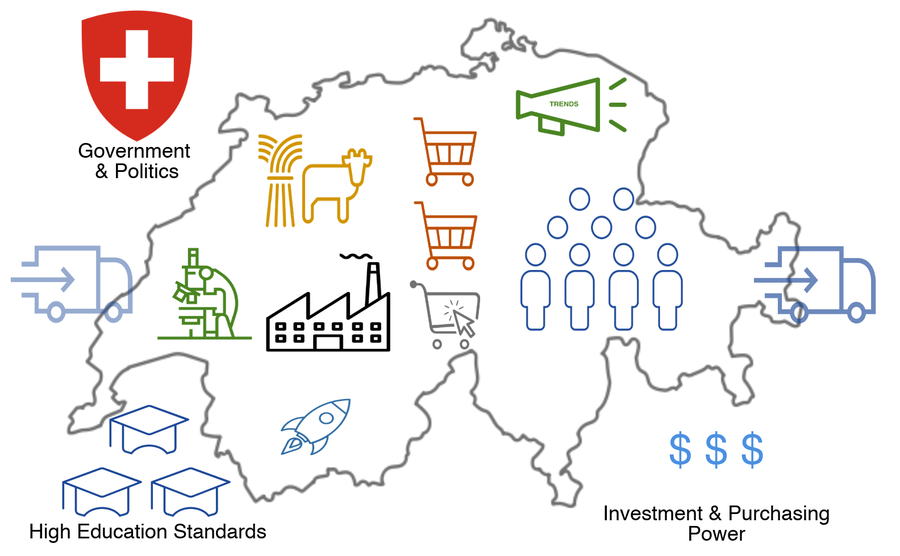 The Swiss agro-food innovation ecosystem offers the best conditions for innovation development in an international comparison:
legally anchored and private research funding
renowned research institutes
highest educational standards and access to high competences
healthy economy and financial position
established and innovative sales channels
highly diversified agro-food ecosystem
strong purchasing power
Statistically, 75% of all companies do not have access to innovation. There is a lack of ideas and resources to be turned into marketable products. By promoting innovation, we contribute to a higher success rate. In our success stories, companies tell how it works.
Offers for idea generation and research promotion
---
---
---
---