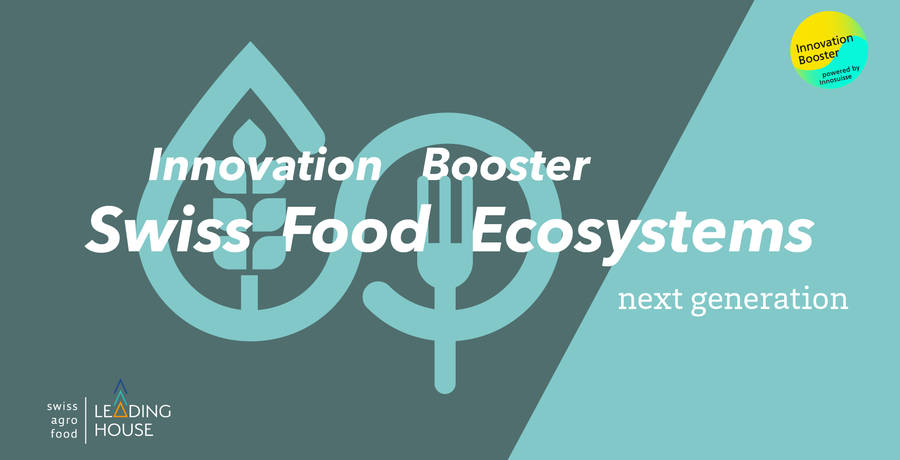 Open Exploration about Resource Efficiency II
Problem-based Approach
Sign Up
The Innovation Booster Swiss Food Ecosystems is one of 18 innovation boosters powered by Innosuisse.
We foster a culture of open innovation and co-creation with a multi-stakeholder approach to building next generations' Swiss Food Ecosystems. Join, create, and innovate with us.
Our food system is broken and needs urgent re-shaping for how we are using the planet's resources.
Join us in exploring and mapping the problem and opportunity space on resource efficiency within the agro-food system. By
understanding how resources are used today, why we stick to it, and what this causes
laying out the relevant stakeholders and comprehending who are promoters of change and who likes to keep the status quo
Based on the thorough exploration of the entire problem landscape of today's resource spillage opportunities will derive.
This open and collaborative setting will make you meet new people from diverse backgrounds, will make you learn more insights and you will find the right partners to actively work on the emerging opportunities.
In a second step, you have the chance to team up with other disciplines and propose concepts for solutions. This happens according to your preference – either in a closed confidential or in an open setting.
The workshops are the ticket for idea submission to the ideation campaigns of this NTN Innovation Booster.
A reservation fee of CHF 100,- per participant is asked at registration. This will be refunded after participation.
A joint effort of Cluster Food & Nutrition and Swiss Food Research