Grains & Baked Goods
Topics for the grains and baked goods innovation group are prepared by active members of this sector
Grain products still offer a great deal of potential for innovative developments. Within the framework of the Innogroup Grain and Baked Goods, these potentials are taken and pursued further. Bread needs differentiation and added value in order to become more attractive. People do not live from bread alone - many other products can also be produced on the basis of grain. Create new added value with us and be there when these developments are taken forward.
Current Topics
The 8th session was peppered with technology, practice and marketing. The questions were focused on: - what added value can be achieved with grain? Bread is one of the possible variants and the market is more fiercely contested than ever. With technology, productivity can be increased and/or new quality dimensions can be opened. Using the example of dough extrusion for croissants, it was possible to achieve both. High-pressure microfoaming makes it possible to achieve a foam structure in gluten-free baked goods that is only known from gluten-containing baked goods. The use of vacuum cooling opens up new possibilities in terms of quality and productivity - but it requires coordination within the baking process. The introduction of new technologies always requires to rethink previous processes - this is an opportunity and challenge. The technologies have arrived and are waiting to be used by the baking industry.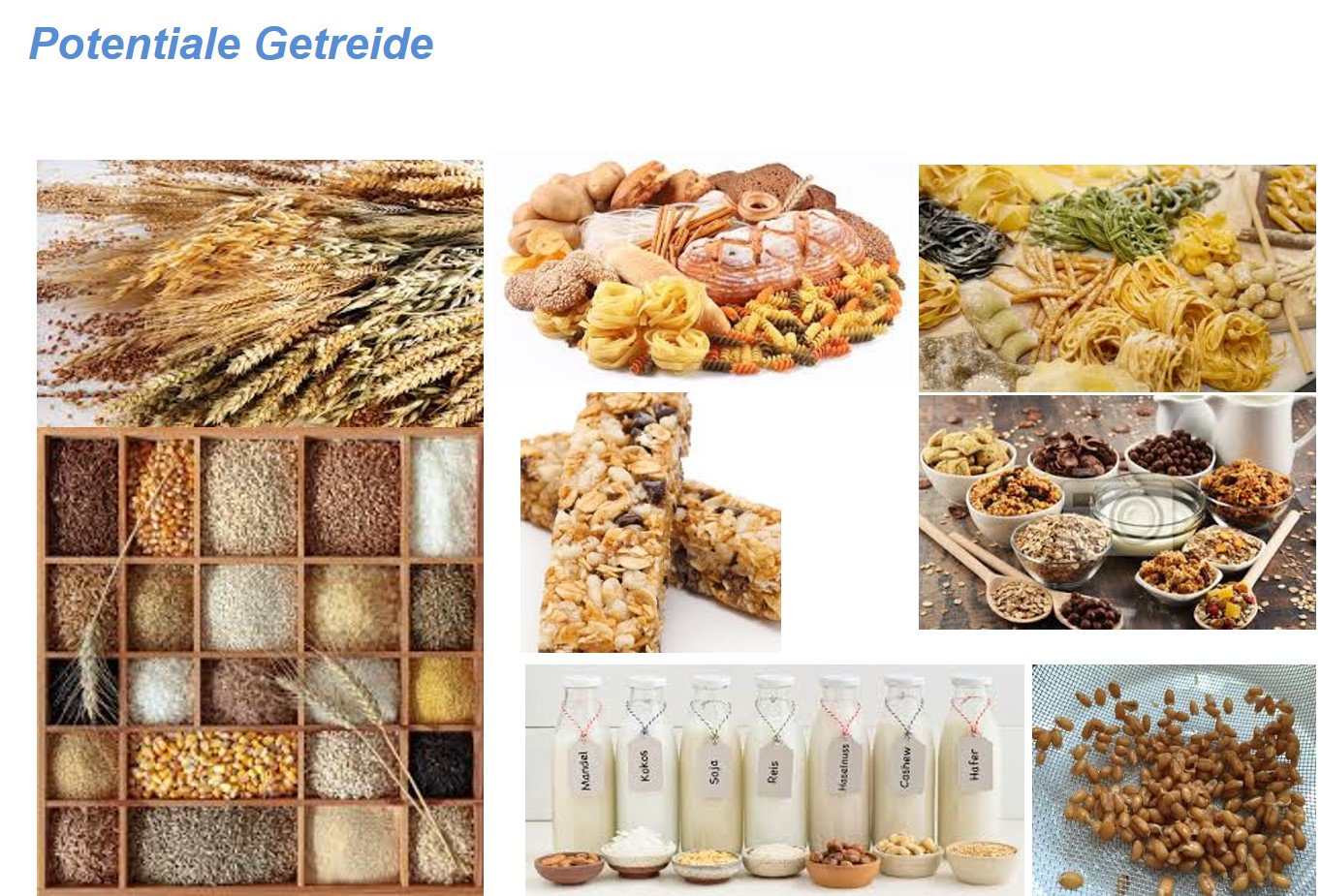 ---
The 7th session focused on fermentation, sourdough, oats and their valuable ingredients. The different possibilities were shown in the lectures and concrete suggestions for projects were given. Grain can do more than just bread.
Oats are a special cereal both from the point of view of cultivation and nutritional physiology. In two projects the benefits of oats are being examined on one hand the cultivation of different varieties and the produced quality and on the other hand new products from oats are to be produced by the application of fermentation. Scandinavia already has a wide range of oat products.
Such and other products could also be developed in Switzerland and help to create added value.
Members of Swiss Food Research in this group are:
Buhler / Hero / Aston Foods / QualySense / Omya / Zwicky / Egli / Flatev / Bakels Nutribake / Groupe Minoteries / Globofood SA / ABAC / Hilcona / DamnGoodFood & Beverages / RethinkResource
Organization
Research topics are defined in coorperation with and for the representatives in the field of grain and baked goods. The focus is on the entire processing chain from field to consumption.
The technical coordination is carried out by a steering group consisting of representatives of the research institutions and the Richemont Professional School.
The technical competencies range from varieties, cultivation, breeding, processing, characterization of ingredients to process technology. This covers the entire value chain.
A broad competence network can thus pursue the various central questions of the grain and bakery industry and help to further develop the industry with innovative projects. Topics for research projects are presented to the participants in the meetings and also developed together.
Steering group
The innovation group is led by a steering group according to topic. The steering group consists of the following persons:
Christoph Denkel, BFH, christoph.denkel@bfh.ch
Andreas Dossenbach,Richemont,dossenbach@richemont.cc
Peter Fischer, ETHZ, peter.fischer@hest.ethz.ch
Daniel Heine, BFH, daniel.heine@bfh.ch
Andreas Keiser, BFH, andreas.keiser@bfh.ch
Mathias Kinner, ZHAW, kinr@zhaw.ch
Lilia Levy, Agroscope, lilia.levy@agroscope.admin.ch
Fabio Mascher, Agroscope, fabio.mascher@agroscope.admin.ch
Susanne Miescher-Schwenninger, ZHAW, mies@zhaw.ch
Nadina Müller, ZHAW munn@zhaw.ch
Laura Nyström ETH, laura.nystroem@hest.ethz.ch
Susanne Vogelgsang, Agroscope, susanne.vogelgsang@agroscope.admin.ch
Memberarea
Contents and further information of all events. Members only.